The odds just came out for game 1 (preseason) of the 2023-2024 NBA season and I'm stoked! This is usually one of my most profitable times in the season, taking advantage of line discrepancies before the bookmakers sharpen up their lines.
Dallas Mavericks vs Minnesota Timberwolves
This game will be a showcase game played in UAE. This usually means the game will go over, as it is an exhibition game to market the NBA in a new market. The total is currently set at 222.5 on Draftkings, and 223.5 on Fanduel. I would lean towards the over but I'm going to skip since I'm not a big totals bettor and it is game 1 of the season afterall.
What stands out more is the opening line:
-1.5 Dallas Mavericks / +1.5 Minnesota Timberwolves on FanDuel and DraftKings but it's reversed with-1.5 Minnesota Timberwolves on UniBet.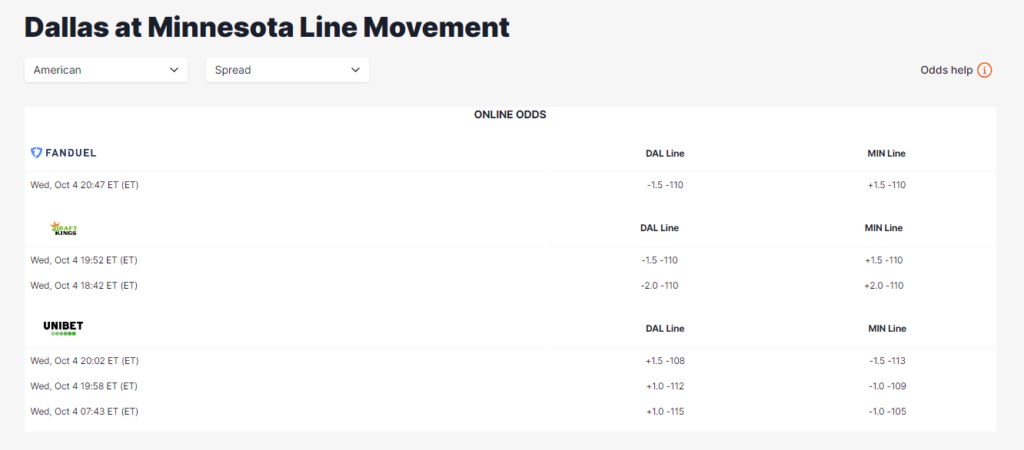 I was already leaning towards Minnesota before the lines came out but this just locked in my bet. UniBet is a much sharper book and I'm assuming FanDuel/DraftKings have the Mavs as favorites just because of Kyrie and Luka.
Yes they will be playing, although this is not the standard for a regular preseason game. This is a showcase game so expect most if not all the starters to play.
However, the Timberwolves are extremely underrated and Anthony Edwards played all summer in the world cup. He's been on fire and led that team full of all-stars, while Luka is known to start seasons slow and play into playing shape. While Luka and Kyrie will do their thing, I'm expecting Edwards to lead the Wolves to an easy win here.
Pick: Minesota Timberwolves +1.5